Welcome to Safemax Fire Services: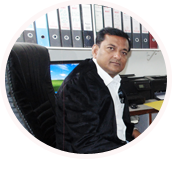 Safemax Fire Services is an ISO- 9001: 2008 Certified Company in the business of total risk management. We offer services, technologies and products in area of sales and services in Fire Fighting and Safety Equipments like Fire Extinguishers, Fire Hydrants Systems, Fire Alarm Systems, with all range of Safety Products & Services.
more
Why us?
We assist our clients through out total risk management cycle through our services of risk assessment, selection of appropriate technology platforms, product specification and engineering cost estimates, project engineering, installation, commissioning and maintenance.

Our strengths are our people and our concepts. We are young multi disciplinary team who believes in building long-term relationship with our clients and work "with" rather than "for" the clients.